The ability to trigger screenshots is certainly one of the main functions of an operating system. The Samsung Galaxy S7 OS, Android Marshmallow, offers you of course the possibility to create screenshots. A screenshot captures the display content your Samsung Galaxy S7 in an image file.
With that method you can save information very fast which is displayed on the Samsung Galaxy S7 screen.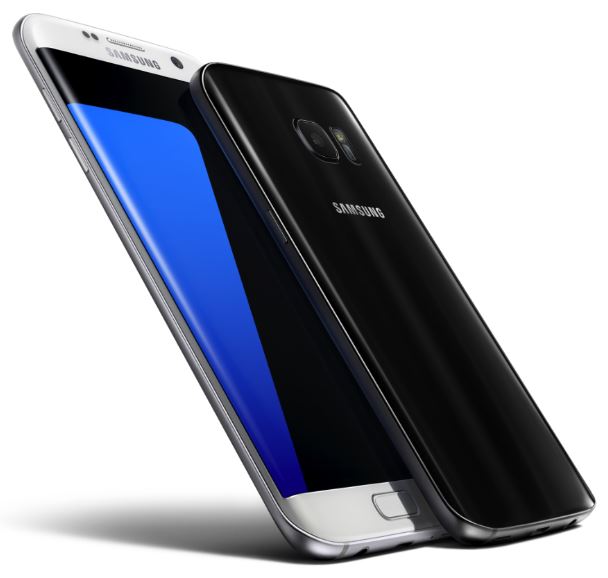 The screenshot is also known under the name hardcopy, screen print, screen photo. The screenshot is mostly used for:
problems and their description
Securing address data, telephone numbers, information etc.
Documenting High Scores in game
And much more
On the Samsung Galaxy S7 you have various options to create screenshots. We show you what options you have:
1. Create Screenshot with hotkey on the Samsung Galaxy S7
This option for taking a screenshot with the Samsung Galaxy S7 is the most used. The following two keys have to be pressed simultaneously and held for about 2-3 seconds:
power on / off button
Home button
You will hear a click sound and a white frame lights around the screen. This indicates you that the screenshot has been successfully applied on your Samsung Galaxy S7.
2. Screenshot by gesture (swipe across the display) on the Samsung Galaxy S7
Another option to trigger a screen shot with the Samsung Galaxy S7 is to wipe the edge of the hand on the display. However, this gesture must first be activated in the settings of your smartphone before it can be applied.
Navigate from the home screen of the Samsung Galaxy S7 to:
App Menu --> Settings --> Motions and gestures --> Palm swipe to capture

Enable the option by using the slider. Now you can take a screenshot by wiping the edge of your hand across the screen.
3. Screenshot by Wizards menu record
This method is quite hidden in the settings of your Samsung Galaxy S7. Not every one of you will actively use the Wizards menu of the Samsung Galaxy S7. So you have to unlock this now first.
To the enable the Wizards menu on the Samsung Galaxy S7, please open the following submenu:
Home Screen --> Menu --> Settings --> Accessibility --> Dexterity and Interaction --> Assistant menu
Now Activates the assistant tool with the slider at the top right. It will now appear on the display a small gray square. If you now tap on it, different options will appear. A field of them says "screenshot".
If you tap this field within the Assistant menu, then a screenshot on your Samsung Galaxy S7 is triggered. You now know three different screenshot methods. The screenshot can then be displayed via the gallery again.
Just go to Menu --> Gallery -> folder "screenshots", in which all recordings are stored. Now you know all methods to take a screenshot with your Samsung Galaxy S7.