If your Samsung Galaxy S8 is not working as desired, but you do not see anything, then you should try one of the following tips to fix the problem:
Black display on the Samsung Galaxy S8 although device is switched on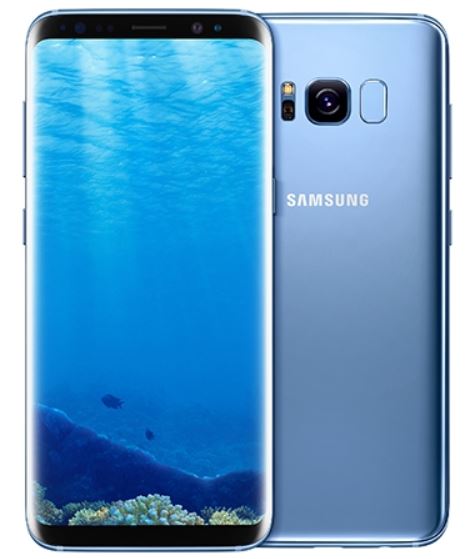 Tip 1: Force a restart
The easiest way is to restart the Samsung Galaxy S8 by using a soft reset. This is easy by pressing and holding the Power On / Off button on the side of the unit for about 10 seconds.
The smartphone should then restart and the display work as usual
Tip 2: Download Boot Mode
Another option is to boot the Samsung Galaxy S8 in the download mode. To do this, press and hold the following keys for about 12-15 seconds:
Power On / Off
Volume down
Bixby Button
If the display now displays something, then switch the Samsung Galaxy S8 off and restart it.
Tip 3: Connect the charger
As a last option, you should connect the Samsung Galaxy S8 to a charger to check if the battery is deep discharged. Does nothing appear on the display or it does not light up, then your Samsung Galaxy S8 is probably defective.
You should then definitely use the guarantee of the smartphone.