If you have bought the Samsung Galaxy S8 and now want to make a backup of a special app from your old Android smartphone, then of course, the content that you have stored in it should also be transferred.
However, this does not work with the conventional method. That would mean apps with scores or other data you maintained would simply reset to zero and your data would be lost. So that does not happen, we have here a fitting tip for you, how to save the app data also and transfer from an old Android smartphone to the Samsung Galaxy S8.
Importing your data from apps works with the free Google Play Store app "Helium Backup"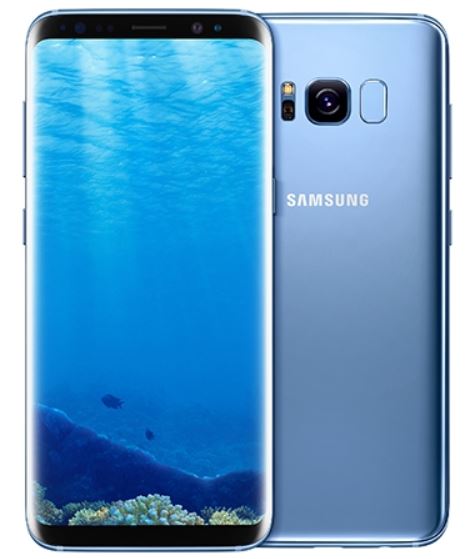 You have to download this app first. Here is the official link to the Google Play Store:
In addition to this app, you still need the software on the PC, where the data is cached. These are available from the official "Github" homepage.
Saving the App Settings and Data with Helium Backup
Now you can start:
If you have both programs installed, connect your old Android smartphone to the computer. Launch helium on the old Android smartphone and the helium software on the PC. Now navigate to Menu -> Helium on your Android smartphone and open the app.
This will prompt you to enable the USB debugging mode. Activate the USB debugging mode. You will now be connected to the computer, confirm the query of your computer with "ok". Now you're connected to your PC and you can start backing up your apps data.
You can now use the "Backup" tab in Helium on your Android smartphone to select the apps whose data or scores, entries, etc. are to be saved. Put a check in the checkbox behind every app to be backed up, such as Clever-Fueling. Once you have made your selection, select "Save".
A query for the location appears. Select "Internal memory" here! Tap "Ok" and the backup starts. A message with "Apps fully backed up" will appear on the display of your old Android smartphone. Finished!
You have now successfully backed up all app data from your old Android smartphone. Now open the internal memory of your smartphone via your PC and copy the folder "Carbon" to the desktop of your PC. Now connect your Samsung Galaxy S8 to the PC and then copy the file "Carbon" (your newly created backup of the game data) to the top level of your internal memory.
Now open again helium backup on the PC and then on the Samsung Galaxy S8. Again, USB debugging must be enabled! You can now tap "Restore" and select the apps that you want to transfer to the Samsung Galaxy S8. Done!
Now you have successfully transferred all of your app data from an old smartphone to the new Samsung Galaxy S8.