Often you have stored on his Samsung Galaxy S8 many photos, some of which are very private. So that not everyone can see these photos immediately, it makes sense to ask the question of how best to hide them.
This article shows you two different ways to hide photos, pictures, and videos on the Samsung Galaxy S8 so that they are no longer visible in the gallery: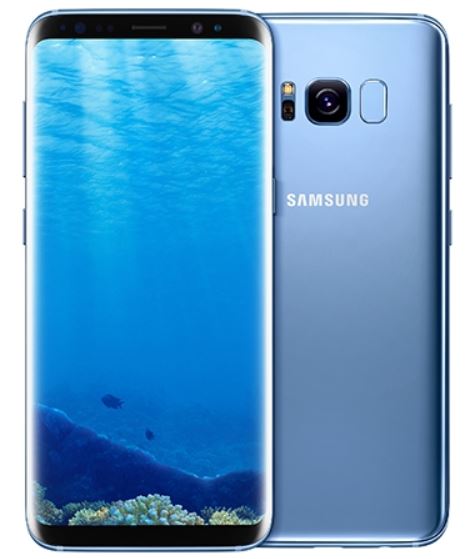 Method 1: Secure Folder
The Safe Folder makes it easy to hide photos that are not discovered so quickly. To do this, open the Safe Folder app on the Samsung Galaxy S8 and run the setup wizard. After that, you can move photos and videos into the gallery app within the safe folder. Please proceed as follows:
1. Open the gallery app on the Samsung Galaxy S8
2. View the photo you want to move and then tap the three dots icon in the top right corner
3. Now select "Move to Secure Folder" - Confirm the move operation with the pin of your Safe Folder.
The photos or videos can now only be displayed on the Secure folder on the Samsung Galaxy S8. It is thus hidden in this. If you want to hide the secure folder even better, then please proceed as follows.
Method 2: Create a .nomedia file
In order to hide images on the Samsung Galaxy S8, they must first be moved to a separate folder, for example, the folder "Unknown". Subsequently, this folder is made invisible by means of a "nomedia" file.
Folders containing Nomedia files will not be included by the Android Media Scanner, so images will not be displayed in Gallery.
To perform this process on the Samsung Galaxy S8 proceed as follows:
1. Open the "My Documents" app and then the subfolder where you want to create the new secret folder
2. At the top right, tap on "More" and then "Create folder". Creates the folder.
3. Now shifts all pictures in this folder, which should now be hidden.
4. Now download the "Data manager +" on your Samsung Galaxy S8. Download
5. Now open the just downloaded file manager via the App menu and then navigate to the previously created folder.
6. Now create the "Nomedia file" by tapping on the symbol with the three dots in the upper right corner. Select "New" -> "File".
7. The new file is: .nomedia
After you've created the file, the folder and the photos and videos it contains will no longer appear in the gallery of your Samsung Galaxy S8. They were hid successfully. Of course, the image folder can still be found via the data manager + or the my files explorer.