If you've got an update for the Snapchat app, then it's quite possible that you did not like the changes that came with the update. This includes, for example, the new design. The desire to undo the update is then usually the consequence. But how can you undo the Snapchat update and reset the version? Here's the answer for you:
Undo Snapchat Update for Android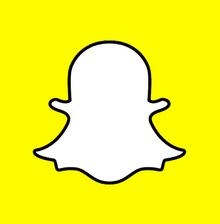 If you do not have an Android 8.0 Oreo or higher installed on your smartphone, then try the following. First, make sure the Google Play Store does not perform automatic app updates! Then do the following:
Reset Snapchat to old version
1. Open the settings
2. Go to Apps or Applications
3. Look for "Snapchat" in the list and select the app
4. Now tap the following button: "Updates uninstall "
5. Then reboots the smartphone. It should now be reinstalled the version that you have used for the very first time in Snapchat.
Under Android 8, this trick unfortunately does not work anymore, as it unfortunately does not exist anymore. Here you can now try to download and install an old APK from APK-Mirror:
Alternative for all Android versions:
Install Old Snapchat APK - Instructions
For this you have to uninstall the first Snapchat completely from the device. Be sure to turn off the automatic app updates in the Google Play Store here again. (If you do not know how to do that, just use the search above.)
Step 1: Download the old Snapchat version from APK-Mirror
Step 2: Unknown sources Allow installation in Android - Info comes automatically
Step 3: Install Snapchat and then log in
Undo Snapchat Update for iOS
Unfortunately, it is not possible to undo an app update on the iPhone without a jailbreak. Once the Snapchat update has been installed on your iPhone or iPad, it cannot be undone. For example, circumstances may mean the loss of warranty that is lost if you jailbreak the device.