The Wipe Cache Partition is a useful tool to fix several problems and bugs on the Huawei P20. This function clears the cache, which is filled with temporary system files over time, but which are no longer absolutely necessary.
In addition, old system files from an earlier Android version may cause problems with a newer version. Therefore, always execute a wipe cache partition in the event of errors and problems whose cause is not immediately apparent.
In contrast to a factory reset, personal data is not deleted during this process! This method can be performed on the P20 Pro, P20 and P 20 Lite.
Below we explain in detail how to perform a Wipe Cache Parttiton on these devices:
Wipe Cache Partition on the Huawei P20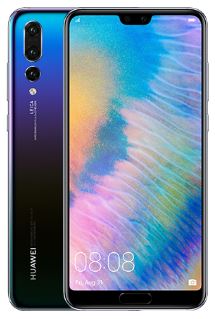 1. First turn off the Huawei P10 completely
2. Then turn the Huawei P20 on again while holding down the following key combination:
Power Button
Volume louder Button
3. Hold down the buttons until the Huawei logo disappears from the display and the screen turns black. You can now release the buttons. This will now display the boot menu after a moment.
4. Please mark the entry "Wipe Cache Partition" with the volume keys of the Huawei P20.
Important!! Please do not accidentally go to "Wipe Cache Factory Reset" <-- This will erase all data on the internal memory. The wipe cache partition, on the other hand, will not delete any private data from you.
If you have marked the correct entry, confirm this with the Power key. The process is now performed on your smartphone, which usually takes only 1-2 seconds.
The boot menu reappears. Select "Reboot system now" and confirm with the power button. You have just successfully performed a wipe cache partition on your Huawei P20.
Your system should now run faster again, the battery consumption should be reduced and the performance should be noticeably better.