The Huawei P20 Pro has a powerful camera LED flash, with which you can illuminate beautiful photos as well as your surroundings. In this case the LED light is used as a flashlight, which can be very useful at night.
If you are wondering where the flashlight function is hidden on the Huawei P20 Pro, then this article will help you to find it:
Call up the flashlight directly from the locking screen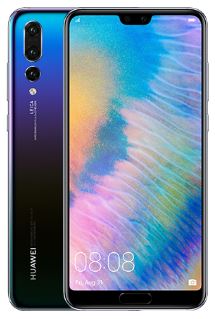 If the locking screen is displayed on the Huawei P20 Pro, then once stroke your finger up from the lower edge of the display to reveal a small menu. In this menu you will now find a symbol with a flashlight. Touch this to activate the flashlight function of the Huawei P20 Pro.
If your device is unlocked, you can also open the flashlight directly from the status bar. Drag it from top to bottom into the screen with two fingers. Tap the flashlight icon here as well.
The camera LED flash will now light up permanently and illuminate your surroundings.
Download alternative app for flashlight from the Google Play Store
There are several apps in the Google Play Store that convert your Huawei P20 Pro into a flashlight. Just enter "Flashlight" into the search field and you will get several hits.
Whether an additional app is necessary is up to you. We are very satisfied with the standard flashlight of the Huawei P20 Pro.
You now know how to use the Huawei P20 Pro as a flashlight