If you used a Samsung Galaxy smartphone before the Huawei P20, you may want to move the bookmarks you created there from the Internet browser to the new device. Here's the first good news:
The Samsung Internet Browser can still be used on the Huawei P20. To do this, download this browser from the Google Play Store on the Huawei P20:
If the app is installed, please open the browser. The prerequisite for importing the bookmarks is that you have a Samsung account and the bookmarks in the Browser on the old device are synchronized with it. If so, then this is what happens on the Huawei P20:
Huawei P20 Bookmark Import from Samsung Galaxy Internet Browser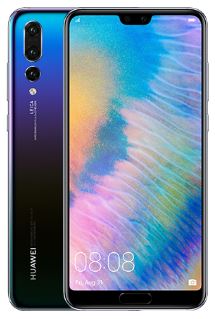 1. Open Samsung Internet Browser
2. Tap on the three-point icon in the upper right corner and then on "Samsung Cloud"
3. Connect your Samsung account to the Internet browser on the Huawei P20 by entering your user data
4. Then the Samsung Internet Browser synchronizes with the cloud and all your bookmarks are restored.
You now know how to use the Samsung Internet Browser on the Huawei P20 and import the bookmarks from a Samsung Galaxy device.