The Huawei P20 Lite, which is a slimmed down and smaller version of the Huawei P20, of course also has the function to take a screenshot. The screenshot function integrated in Android can be used to take pictures of displayed content on the Huawei P20 Lite screen.
Thus, error messages, scores, websites and much more can be quickly saved in an image file. To take a screenshot with the Huawei P20 Lite, press a key combination on your smartphone.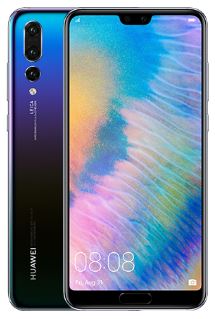 Navigate with your Huawei P20 Lite until the content you want to capture is shown on the display. Press and hold the following buttons at the same time for about two seconds.
Power button used to turn on the Huawei P20 Lite
Volume down button
If you press and hold these two buttons exactly simultaneously, the contents of the display are saved in a screenshot.
If the screenshot was successful, you will hear a short "click", which is similar to a camera and at the same time a short flashing white frame around the complete display content.
The screenshot just taken with the Huawei P20 Lite can be found in the "Gallery" in the newly created folder "Screenshots".
You have now learned how to take a screenshot with the Huawei P20 Lite and where to save it.