If you notice that the case of your Huawei P20 Pro or the display or both in combination gets very hot, then the cause can be very different. Therefore we have listed various causes for heat development for you here and also described the suitable solution.
So when the Huawei P20 Pro gets hot, check whether the following solutions are helpful:
The battery of the Huawei P20 Pro has a defect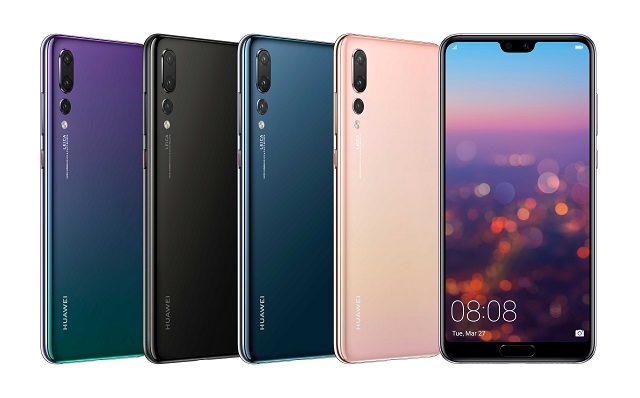 To check this, we recommend you to download the app "AIDA 64" to your smartphone.
This is a diagnostic software, which is well known and used by many users to read out data.
If you have installed the app on the Huawei P20 Pro, then open in this "temperature". Here you will be shown the current battery temperature and all other available temperature data.
If the battery temperature should be substantially higher than the other temperature measuring data, then this means first of all nothing good.
Switch off your Huawei P20 Pro and wait about 10 minutes. Place the device in a cool place. (Shadow - not the refrigerator!)
Perform the test again and observe how the values change. Should the battery temperature nevertheless be higher than the other values, then this is defective and should be replaced. If the GPU temperature repair is constantly higher, this has to do with a software or app.
Try a so called Wipe Cache Partition (Use our search function)
Software responsible for extreme heat
First checks whether the latest firmware is installed on the Huawei P20 Pro. If a newer firmware is available, be sure to install it. As a rule, system applications that are tugging at performance will be optimized and thus the smartphone will not get as hot anymore.
A firmware update was done recently, but no Wipe Cache partition or factory reset?
Since a firmware update does not erase all data from the old system, there can be computation-intensive overlaps, which then lead to the heat development of the Huawei P20 Pro CPU.
Huawei P20 Pro cannot be sent into the Deepsleep, because an app permanently uses the processors
Here you can see via "Phone Manager" --> Battery --> Battery usage, which apps require constant battery performance and therefore computing power from the CPU.
If there is an app here that consumes a lot of power, this could be the cause of the P20 Pro getting hot. If the smartphone becomes very hot, especially during charging, then you can use a charging cable which only uses QuickCharge 2.0.
This means that the device is only charged with a lower charging current, which in turn reduces heat development. Not quite optimal, but unfortunately there is no option in the software to disable quick charging.
Now you know what you can do if the case of your Huawei P20 Pro gets extremely hot and what could be the cause.
We hope that the problem has already been solved by a Wipe Cache partition.