If you have been offered a new firmware update on the Huawei P20 Pro, you will probably have it installed immediately. Usually this is also correct, since these updates bring improvements and new functions.
However, once the new firmware has been installed, the smartphone may also malfunction as follows: Performance is slowing down The smartphone is getting hot The battery is running faster empty Apps are crashing The Android interface is jerking and much more.
If this is the case with your Huawei P20 Pro, the following tip will help you:
Fix errors and problems on the Huawei P20 Pro after a firmware update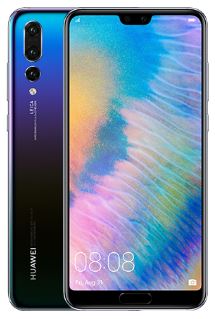 1. Turn off the Huawei P20 Pro completely
2. Turn the Huawei P20 Pro on again while holding down the following key combination:
Power-Button
Volume Up Button
3. Keep the buttons pressed until the Huawei logo disappears on the display and the screen turns black.
You can now release the buttons. This will now display the boot menu after a moment.
Please mark the entry "Wipe Cache Partition" with the volume keys of the Huawei P20 Pro.
ATTENTION!!! Please do not accidentally go to "Wipe Cache Factory Reset" <-- This will erase all data on the internal memory.
The wipe cache partition, on the other hand, will not delete any private data from you. If you have marked the correct entry, confirm this with the Power key.
The process is now performed on your smartphone, which usually takes only 1-2 seconds. The boot menu reappears. Select "Reboot system now" and confirm with the power button.
You have now performed a wipe cache partition on the Huawei P20 Pro. This fixes problems and errors that have arisen due to a firmware update on your smartphone.
Your Huawei P20 Pro should now run smoothly and quickly as usual.