Many users come from a Samsung Galaxy smartphone, where a so-called secret service menu can be found. If you are looking for such a secret service menu on the Huawei P20 Pro, you won't find it here.
Because the code with *#0*# definitely doesn't work here!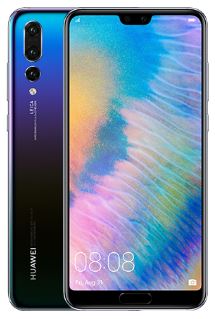 But on Huawei smartphones like the Huawei P20 Pro there are other secret service menus that can be found via a key combination. Below we have summarized the most important codes for you: The codes are entered via the phone app of the Huawei P20 Pro.
After entering the last character, the corresponding menu will appear:
Open secret Project Menu on the Huawei P20 Pro - Code
The most important menu that offers you the most options can be accessed via the following code:
This is the Project menu: Here you can view data like battery status, USB settings etc. Other interesting codes for the Huawei P20 Pro are the following:
*#06# - IMEI number
*#*#0000#*#* - Phone information
*#*#1357946#*#*#* - Product code and serial number
*#*#6130#*#* - Test menu with options like phone information, usage statistics and wireless information
Unfortunately Huawei doesn't offer such a great test menu as Samsung, but you can find out some information with the codes above.
The codes were tested by us on the Huawei P20 Pro and worked perfectly.