The Huawei P20 Pro has two excellent stereo speakers built in, which make it easy to listen to music. If you were among those who pre-ordered, you might even have had the luck to get a Bose Quiet Comfort 35. Whatever.
To listen to your favorite music, you first have to transfer it from your computer to the Huawei P20 Pro. If you are doing this for the first time, this article will help you:
Method: Transferring music via USB cable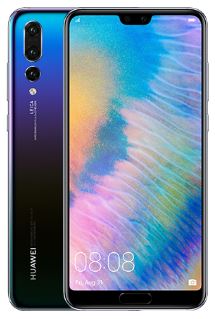 This is the way to transfer music to the Huawei P20 Pro quickly and easily. Simply connect your smartphone to your PC or laptop with the included USB cable. You can now access the internal memory of the Huawei P20 Pro, as it is displayed as a removable disk in Windows, for example.
For example, create a folder with music in the main directory. Now you can copy your MP3 from your computer into this folder.
The Huawei P20 Pro will then automatically recognize the newly transferred songs by the media scanner integrated in Android and display them in the music player for you to play.
Method 2: Transfer music via cloud
If you have saved your collected music in a cloud, such as the dropbox, then download the app "Dropbox" or another corresponding cloud app onto your Huawei P20 Pro. This will give you direct access to your cloud files.
Method 3: Download music via Google Play Music or another service provider
Google Play Music is usually pre-installed on every Android smartphone. Once registered, you can listen to and download music.
A huge selection of music is available in this portal, if you pay a monthly fee for it. Other providers like Amazon Music, Youtube Premium etc. are comparable here. They now know how to transfer music to the Huawei P20 Pro not only via computer but also via Cloud or Google Music.