When you use the Samsung Galaxy S9 for the first time, you will soon be downloading new Apps from the Google Play Store and filling the home screen areas. This can lead to a crowded start screen.
One of the ways to make sure your Galaxy S9 doesn't get messy with apps is to add new pages to your Galaxy S9's start screen, and when you add an additional page to your start screen, you can add more apps and widgets to your Galaxy S9's home screen.
Add a new page to the Home screen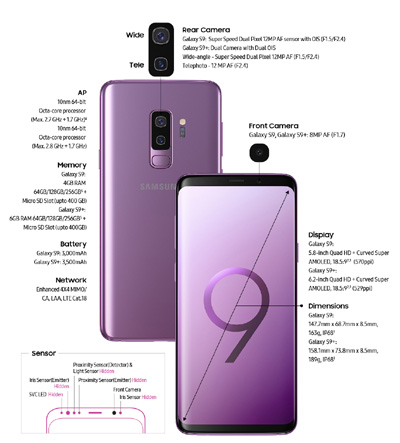 1. Return to the Home screen
2. Press and hold down a free area of the Home screen. If the screen is minimized, you can scroll through the individual pages of the start screen.
3. On the last page, you will see a"+" in the middle of the screen, tap it, a new page will be added, and then you can add more pages to the start screen of your phone.
You now know how to create a new home screen page under Android on your Samsung Galaxy S9. You can now add more apps here.