The Samsung Galaxy S9 offers you the ability to block calls. This is useful, especially if you receive unwanted calls from a specific contact or an unknown or hidden number. So that you no longer have to be annoyed with it, we have summarized for you here the most important settings around the topic "Blacklist" and Block phone number:
Block contacts and phone numbers on the Samsung Galaxy S9 on Android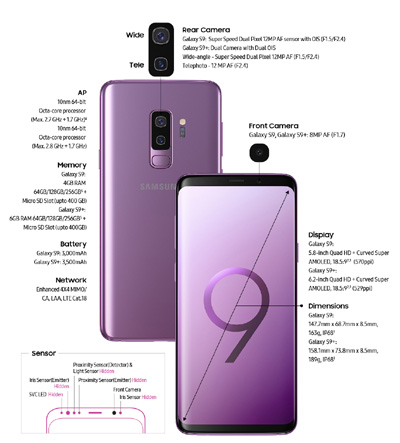 1. Open the phone app and then switch to the "Last" tab
2. Touch the phone number you want to block and blacklist during your calls
3. Touch "i" for details. You will now see a phone number info card. Select the three-point symbol at the top right and there the entry "Block number". Confirm the blocking of the number with "Okay". Ready!
The entry is now on the blacklist and the contact can no longer reach you because it is automatically rejected.
Block phone numbers and number ranges using the "Calls Blacklist" app
Download the following app from the Google Play Store:
Open the app - with the plus symbol you can now select a phone number or enter it manually to be blocked.
The advantage of the "Calls Blacklist" app is that you can block complete number ranges. To do this, use "Begin with" after tapping the plus symbol. If you receive calls from different numbers in a certain number range, you cannot avoid this app.
Block suppressed numbers Opens the phone app on the Samsung Galaxy S9 and then the menu in the overview using the three-point icon at the top right. Please select "Settings" here. Continue by selecting the following menu item:
Right at the beginning you will see the option: "Block unknown calls". Move the slider to "On" and from now on you are safe from calls under unknown number. Because whenever such a call arrives on your Samsung Galaxy S9, it is automatically blocked and rejected.
You have now learned three different methods to block phone numbers on the Samsung Galaxy S9. We hope you'll be able to stop most unwanted calls.