If you charge your Samsung Galaxy S9 via the charging cable, then you may notice that the power supply unit of the charger gets very hot.
Here we want to give you some tips to avoid the power supply getting hot:
Only use original power supply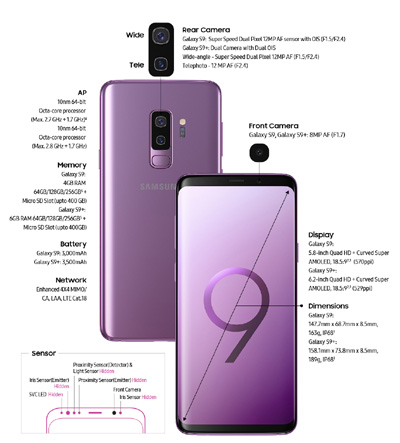 It is possible that power supplies from other manufacturers are incompatible and do not deliver the required performance. This will cause the power supply to become hot.
Only use original Samsung charging cables.
It is also possible that a charging cable is used, which is intended for lower currents and should therefore not be used for quick charging. Again, it is best to use the original charging cable.
Deactivating Quick Charging
Quick charging causes a larger amount of current to flow through the power supply and charging cable. For testing purposes, deactivate quick charging and then check that it does not cause the AC adapter to become so hot.
To do this, open the menu from the start screen and then the following submenu:
Settings --> Device maintenance --> Battery.
In this submenu you must now tap on the symbol with the three dots in the upper right corner and then select "Advanced settings".
In the section "Recharge" you will now find the desired option. Deactivate now: