If you bought a Samsung Galaxy S9, you should make a note of the IMEI right at the beginning. It's a number that only exists once in the world. A smartphone can be uniquely identified via this number.
This is useful, for example, if you have lost your smartphone or if your device has been stolen. If the smartphone reappears, you can use the IMEI to prove that it belongs to you. But where can you find the IMEI on the Samsung Galaxy S9?
That's what we want to show you here:
How to find out the IMEI of the Samsung Galaxy S9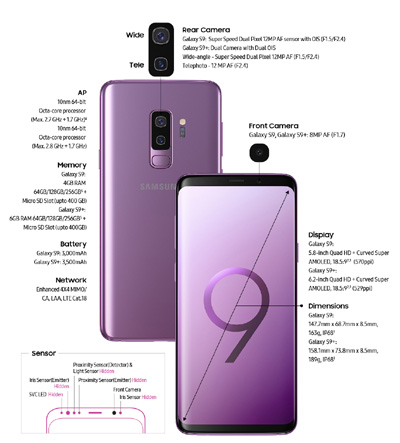 To find out IMEI in Android, please start from your home screen and then open the following submenu:
Settings --> Device information --> Status --> IMEI information
Under "IMEI" you will now see the desired information. Alternatively, you can find out the SN using the following method:
IMEI via code
Open the phone app and in it the number field. Then enter this code:
This code will now display a small window with your IMEI.
IMEI on the packaging
On the packaging of the Samsung Galaxy S9 or S9 Plus you will also find a large sticker, on which the IMEI is visible upon closer inspection. You can also look them up here.
You now know three different ways to check out the IMEI of the Samsung Galaxy S9 or S9 Plus. Make a note of this number and keep it in a safe place so that it is quickly available in an emergency.