The Samsung Galaxy S9 automatically connects to a partner network when you are abroad. This is called roaming and allows you to be mobile abroad. However, you should deliberately enable or disable the data roaming settings on your Samsung Galaxy S9 smartphone.
In Europe, roaming is possible at the same price as in your home country. Things are different outside Europe. In America or Asia, prices for data roaming are called up, which can cost you a lot of money if you are not careful.
That's why we want to show you here where you can enable or disable roaming on your Samsung Galaxy S9. To do this, please proceed as follows:
Turn Data roaming function on Samsung Galaxy S9 on or off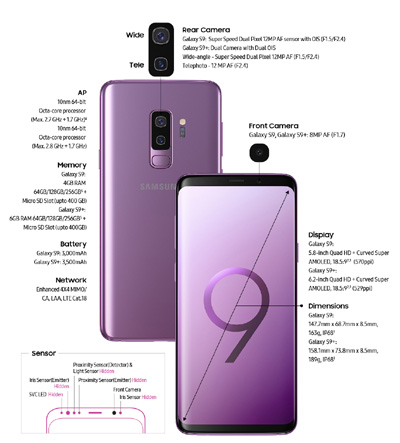 1. Open the App Menu
2. Navigate to: Settings --> Connections
3. "Data roaming" can now be activated or deactivated. (This is only possible with an activated mobile data connection!)
Now you should be able to use the Internet on your Samsung Galaxy S9 abroad..