On the Samsung Galaxy S9 you will see an appropriate indicator next to an App icon when you receive a new notification. This indicator is orange and numbered at the factory.
The indicator is a handy feature that shows you quickly when there is a new notification in the app. If you want to deactivate or perhaps activate this app indicator because you cannot see it, then the following instructions should show you exactly how this works.
The manual works for both the Samsung Galaxy S9 and the S9 Plus:
Enable or disable App icon indicator on Android - manual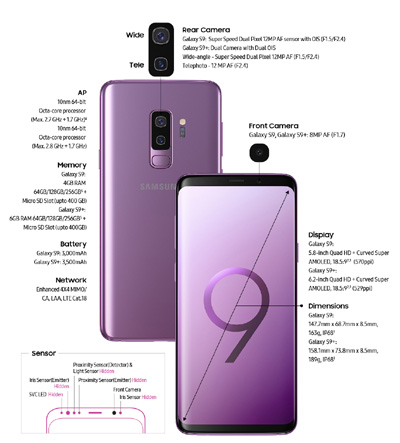 1. Return to the home screen
2. Press and hold your finger on a free space on the home screen until it contracts and displays a menu
3.Select "Home page settings" and then "App icon indicator". You can disable or enable this option by using the slider,
If you have reactivated the app indicator, you now have the following options available: Select "Show with number" to see at a glance how many new notifications are unread in the app.
This option is especially useful for WhatsApp because it's so easy to see how many new messages you haven't seen yet.
You now know how to turn the app indicator on and off on the Samsung Galaxy S9.