The Samsung Galaxy S9 has an integrated GPS module, with which you can determine your position to a few meters accurate - provided that the GPS module works correctly and can access current data.
Unfortunately, it can happen that the GPS does not work correctly and perhaps does not get a GPS fix, i.e. that no satellites are found.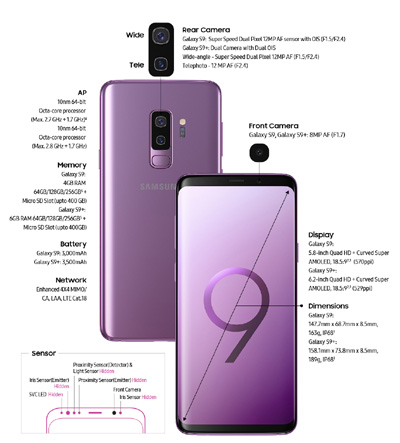 If this also applies to your Samsung Galaxy S9, then we have a tip for you here, which in most cases solves problems with the GPS or an inaccurate position determination.
Please proceed as follows: Fix GPS Fix and GPS problems on the Samsung Galaxy S9:
First you have to download the free app "GPS-Test" from the Google Play Store. You can find the link here:
If you have installed the GPS Test app, please open it and, if you have not already done so, set the GPS of your Samsung Galaxy S9 to "on".
Drag down the status bar and activate the GPS toggle.
In the GPS Test app, please open the menu by tapping on the three dots in the upper right corner. Select "AGPS". You will now see a small menu especially for the AGPS data.
There you will find three buttons:
Clear and Update AGPS
Clear only Update only
We recommend you to select "Clear and Update" and then restart your Samsung Galaxy S9 and go under open sky.
The first GPS fix can now take up to 2 minutes. Afterwards your position will be displayed as usual quickly and correctly when you open an app such as Google Maps or Pokémon Go.