Sometimes it may be necessary to hide photos and videos on the Samsung Galaxy S9. After all, not everyone should be able to see certain images that are stored on the device at a glance in the gallery.
So that no one but you can see the pictures, you have to hide them. But how?
We would like to describe this in more detail in this article: You can use the following two methods to hide pictures on the Samsung Galaxy S9:
Variant 1: Secure Folder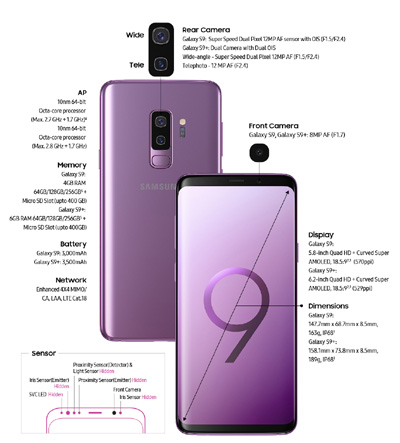 The Secure Folder lets you easily hide photos that you don't want to be discovered so quickly. To do this, open the Secure Folder app on the Samsung Galaxy S9 and run the Setup Wizard.
You can then move photos and videos to the Gallery app within the Secure Folder. Open the Gallery App on the Samsung Galaxy S9 and tap on the photo you want to move and tap the 3 dots icon in the upper right corner of the screen, then select "Move to Secure Folder" and confirm the move with the pin of your Secure Folder.
The photo or video can now only be viewed via the Secure Folder on the Samsung Galaxy S9. It's hidden in this one.
Variant 2: .nomedia file
1. First download a File Explorer to your Android smartphone.
2. We recommend the file manager +, which can be downloaded for free from the Google Play Store:
3. Open the file explorer and navigate to a subdirectory of your main memory or an inserted micro SD memory card where you want to hide pictures and videos.
4. Tap on the icon with the three dots in the upper right corner and tap on "New" --> "File"
5. You can now create a new file. Name them as follows: .nomedia Please don't forget the dot in front of the .nomedia, otherwise the Android media scanner won't recognize this file.
6. Tap OK to create the file.
Both variants are great for hiding photos, pictures and videos on the Samsung Galaxy S9.