The Mobile Hotspot feature of Samsung Galaxy S9 is designed to share the mobile Internet connection with multiple devices, such as your laptop or other supporting devices.
If you want to know how to use the Mobile Hotspot, the following instructions will describe exactly how to do this:
Activate mobile hotspot on the Samsung Galaxy S9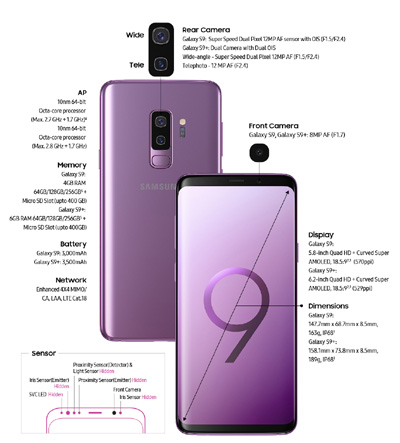 1. Open the App menu and then the settings
2. Press "Connections" and then "Mobile Hotspot and Tethering"
3. Tap "Mobile Hotspot" again and you can activate it via the master controller or view the password for it.
4. You can use the three-point symbol in the upper right-hand corner to call up further setting options.
You can choose from the following:
Permitted devices
Configure Mobile Hotspot
Timeout settings when no device is connected
Please note that if you activate the Mobile Hotspot without a password, anyone can use your Internet connection!
You should also know that laptops see a Mobile Hotspot as normal W-Lan access. This means, for example, that Windows updates are downloaded normally. This can consume your data traffic very quickly.