When you turn on or restart your Samsung Galaxy S9, you can see a "Safe Mode" font in the lower left corner of the display. This is the Safe Mode operation within the Android OS. Why should your Samsung Galaxy S9 operate in Safe Mode?
For example, if you have problems with applications and apps, the safe mode is there to fix the problem. The safe mode on the Samsung Galaxy S9 must be activated separately.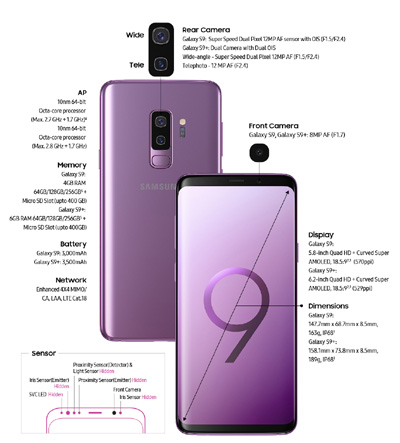 If you have not done this actively, the cause is usually due to the following error:
Safe mode cannot be terminated
The reason for this is relatively simple. The safe mode is activated by the volume button during the boot process. If this is now trapped by your case or protective cover, it will be pressed permanently.
This means, of course, that the safe mode will be loaded every time you restart, too. Therefore, please remove your protective cover to release a jammed volume button.
In the worst case, the volume button may also be permanently defective. Then we recommend that you put the Samsung Galaxy S8 in the repair.
Exit safe mode on the Samsung Galaxy S9
All you need to do is turn off or restart the Samsung Galaxy S9 once. The Safe Mode is then already deactivated and all apps are loaded as usual. You now know why the Safe Mode may have been activated and how you can disable it in any case.