Blue Light is emitted from any smartphone display. The bad thing is that this light affects the organism and thus you. This means that if you surf with your smartphone in the evening, for example, you get fit again with the blue light.
Because blue light only occurs naturally during the day and subconsciously tells your body that day is. So when you look into your smartphone display, your body thinks it's day and stays "fit".
It means it won't go into sleep mode that easily. That's why many manufacturers have integrated a blue light filter for smartphones. If you want to use the blue light filter of your Samsung Galaxy S9, this manual will show you exactly how it works:
Activate blue light filter for Samsung Galaxy S9 - Tutorial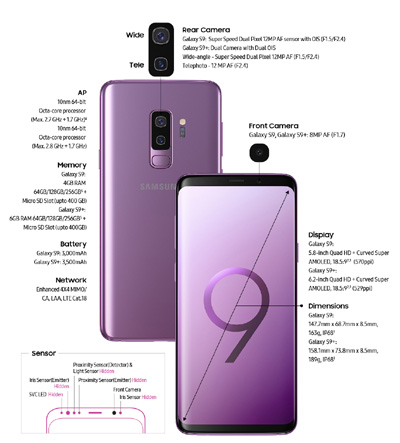 1. Opens the App menu from the home screen and then the preferences
2. Go to "Display". Here you find the option "Blue filter". Activates the function with the slider.
3. The "Opacity" slider can be used to set the intensity of the blue filter.
In addition, you can define a schedule from when the blue light filter should be active. Our recommendation:
From now on your Samsung Galaxy S9 screen will emit less blue light. This favors your sleep and the time to fall asleep should be reduced if this has led to problems before.