Ever heard of the Dual Messenger on the Samsung Galaxy S9? No, then maybe it's high time. Because the Dual messenger is a very useful function, which is so far only available on Samsung devices.
The intention is that an app can be created twice. This makes sense whenever you use several accounts. For example on WhatsApp (Dual Sim) or Facebook. With the Dual Messenger you no longer have to switch between two accounts by logging out and logging in again, but simply open the corresponding app, which was created by the Dual Messenger.
Where you can discover and activate this great feature on the Samsung Galaxy S9 is now explained in more detail in this article:
Activating and using the Dual Messenger function on the Samsung Galaxy S9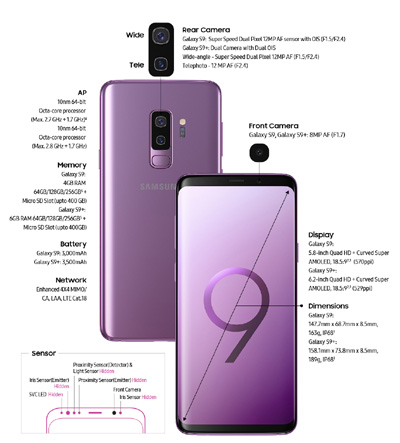 1. Opens the settings on the smartphone
2. Selects the entry "Advanced functions" in the list
3. Scroll down to "Dual Messenger"
4. Activate the slider on the apps you want to use in two separate accounts.
5. The corresponding app will be installed again and is now available twice on your S9.
You can now log in with different accounts on the two apps. Unfortunately not all apps are compatible yet, but Samsung is working on several app developers to support this.