The Samsung Galaxy S9 offers in Android the possibility to display the home screen and the app menu in landscape format. Up to now this was not possible, but only in portrait format. However, this function is not activated at the factory.
We would now like to show you where you can find the right position for it:
Display the Home screen and App menu in landscape mode on the Samsung Galaxy S9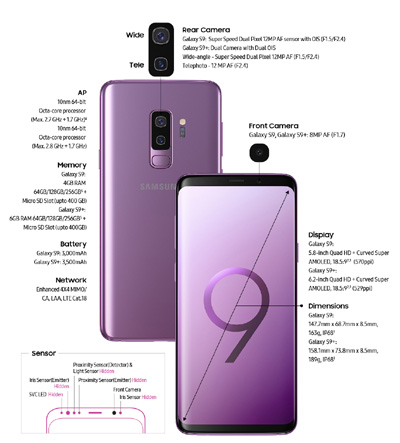 1. Start as usual from the Home screen and opens the App menu and then the Android system settings
2. In this submenu you will now see an option that reads as follows:
This option is active by default on the Samsung Galaxy S9. Disable this option to display the home screen in landscape format.
Afterwards you can hold the Samsung Galaxy S9 crosswise. The position sensor will detect this and display the home screen or app menu from your phone in landscape mode.
How often one needs this function in everyday life is questionable. If you do not want to use this option, then you simply have to activate the above function again ;-)