The Samsung Galaxy S9 and the S9 Plus have an excellent display, which is extremely high resolution. However, the factory setting is only set to "FHD+". This means that your display only works at half the power and the resolution can be set higher.
How to switch from FHD+ to WQHD+ is explained in our following article:
Set the display resolution of the Samsung Galaxy S9 to maximum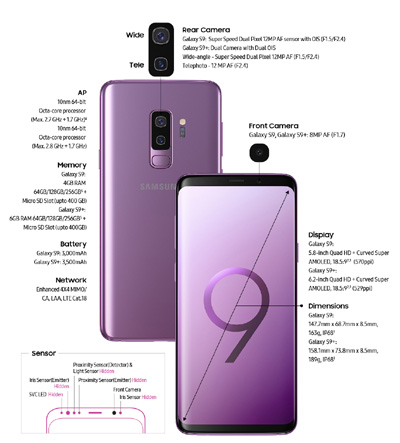 You can change the screen resolution in the following submenu of Android:
Home screen --> Settings --> Display --> Screen resolution
To select the best resolution, move the slider to the "WQHD+" mark.
Here you have the highest resolution your Samsung Galaxy S9 can offer. But it also needs more battery power. You now know the procedure to change the screen resolution of the Samsung Galaxy S9.