The abbreviation rSAP stands for "Remote Sim Access Profile" and is a prerequisite for your smartphone so that it can be connected to the Bluetooth hands-free system of certain vehicles.
These include cars of the following brands, for example: Audi, VW, Porsche, BMW, Mercedes and many more. In a hands-free system with rSAP, everything is actually controlled by the vehicle.
This means that telephony and data services run via the car's GSM module and no longer via your smartphone. For this reason, you can no longer use the smartphone to make phone calls or log on to the mobile Internet even when rSAP mode is activated.
So much for the technology used.
Is rSAP supported by the Samsung Galaxy S9?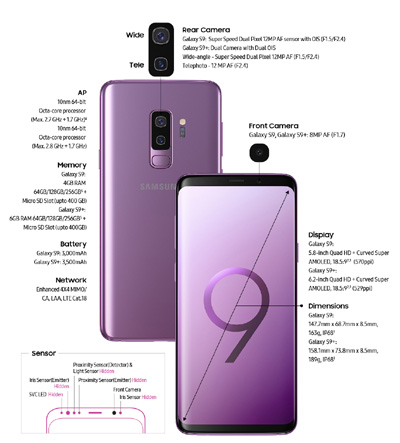 Yes, rSAP is supported by your Samsung Galaxy S9 and you can use the smartphone with almost all common Bluetooth hands-free kits of cars like Audi, BMW, Porsche, Mercedes etc.
When does rSAP not work with the Galaxy S9?
However, there is a special feature to note! This function can only be used in single sim mode. What does that mean? The Samsung Galaxy S9 offers the possibility to use the Micro SD card slot as a second sim card slot.
If you choose this option, rSAP is not possible.
You now know that your Samsung Galaxy supports S9 rSAP.