If you have a lot of photos, pictures and videos on the Samsung Galaxy S9 stored in the internal memory, then it is advisable to transfer them to the memory card.
This way, the much faster internal memory is free again for other files that you may use more often than the photos. Here we show you how to export data to the memory card very quickly:
How to export pictures, photos and videos to the Samsung Galaxy S9 1 Micro SD card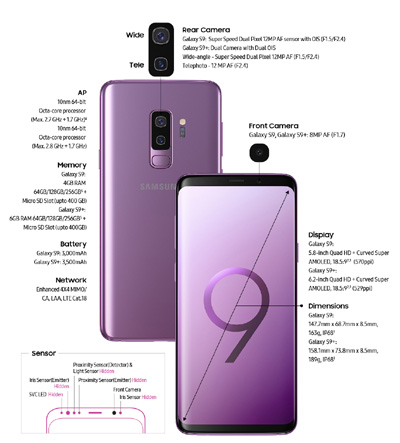 1. Open the app menu from the start screen and then the app "My Documents". (This is usually located in the "Samsung" folder)
2. Your pictures and videos are located in: Device memory --> DCIM --> Camera
3. Hold your finger on the folder "Camera" until it is highlighted
4. Tap on the icon with the three dots in the upper right corner and then on "Move"
5. Tap on in the "Change to" window as storage location "SD card"
6. Now you can create a new folder or tap on "Done" in the upper right corner to move the complete directory to the root folder of the memory card.
Depending on how many images and videos are stored in the internal device memory in the "Camera" folder, the copying process now takes time.