With the Samsung Galaxy S9 you can listen to great music on the go. Either via the integrated speakers or via headphones, such as the Bose Quiet Comfort 35 II.
However, for this to work, you need to transfer your favorite music to the Samsung Galaxy S9 first. We would like to explain exactly how this works in the following article step by step: Transfer music to Samsung Galaxy S9 Method
Method 1: Transfer music via USB cable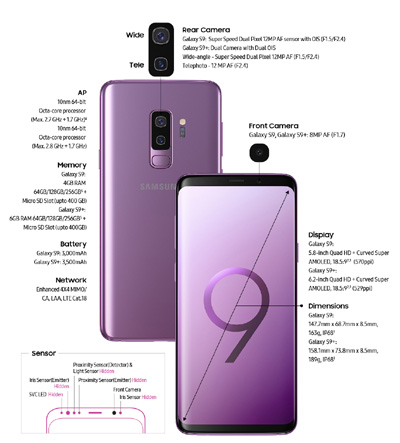 This is the most common way to transfer music to Samsung Galaxy S9 quickly and easily. Simply connect your smartphone to your PC using the USB cable supplied.
You can now access the internal memory of the Samsung Galaxy S9, because it is displayed as removable disk. For example, create a folder with music in the main directory. Here you can copy your MP3 from your computer. The Samsung Galaxy S9 will then automatically detect the newly transferred songs through the media scanner integrated in Android and display them for playback in the music player.
Method 2: Transfer music via Cloud
If you have saved your collected music in a cloud, such as the dropbox, then download the "Dropbox" app or another corresponding cloud app to your Samsung Galaxy S9. Via these you have direct access to your cloud files.
Alternative Method 3: Download music via Google Play Music
Google Play Music is pre-installed on any Android smartphone. Once registered, you can listen to and download music. A huge selection of music is available on this portal if you pay a monthly contribution.
The good thing is that you can try Google Play Music free for 30 days if you have never used the service before. Absolutely worth a recommendation. Alternatively you can use services like Amazon Prime Music or Amazon Music Unlimited.
You now know several ways to listen to music on the Samsung Galaxy S9 or transfer songs from a computer or cloud to your smartphone.