The Samsung Galaxy S9 can be connected to the computer via a USB cable. This is a very convenient way to quickly transfer data such as images, videos and other media files. However, your computer may not recognize the Samsung Galaxy S9 and you may not be able to connect.
What is to be done in this case? Our instructions describe a workaround that in most cases leads to success:
Activate USB debugging on the Samsung Galaxy S9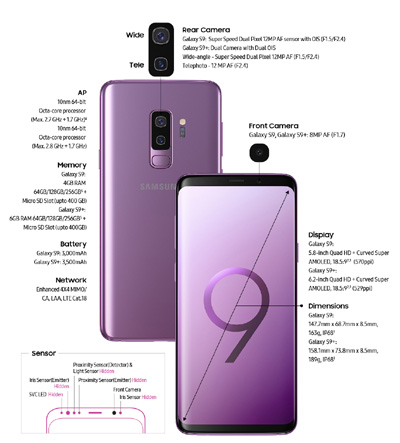 First, the developer options within Android must be activated. Please read the following instructions:
Unlock developer mode on the Samsung Galaxy S9
Now that you have activated it, please start from the Samsung Galaxy S8 home screen and then navigate to:
App-Menu --> Settings --> Developer Options
Activates these options by using the "Master-Controller" at the beginning. Then search for the "USB Debugging" setting and activate it by setting the switch to "active".
Then restart the Samsung Galaxy S9 and reconnect it to your PC or Mac. Enabling USB debugging should now provide a more stable connection between your phone and your computer.