QR Codes can nowadays be found at every corner. Be it on the fish fingers, an invitation, a poster or in another place. QR codes allow you to quickly display a specific information or web page on your smartphone.
However, a so-called QR code scanner is required for this. One of these is installed on the Samsung Galaxy S9 ex works, but somewhat hidden.
We show you here where you can activate the QR Code Scanner on the Samsung Galaxy S9: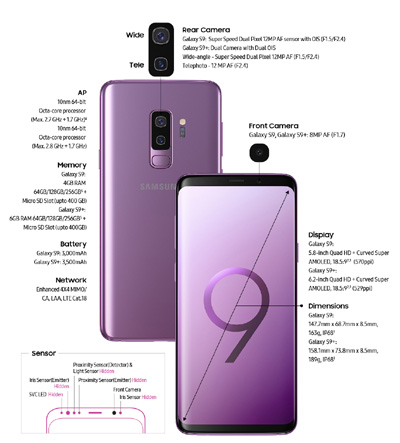 Activate the QR Code Extension in your Internet Browser (Only possible in older Samsung Internet browser versions - Bixby Vision has replaced this method)
Please open the Internet Browser on your Samsung Galaxy S9. Select "Extensions" and then activate the controller for "QR Code Reader"
2. To do so, scan QR Codes again tap on the symbol with the three dots in the upper right corner. A new menu item is now "QR Code scan". Select it and confirm that Samsung may use your camera.
Afterwards you can scan in a QR code. The result will be displayed directly in your browser. Now you know how to easily scan a QR code on the Samsung Galaxy S9 or the Samsung Galaxy S9 Plus and open the corresponding website.