Modern smartphones like the Samsung Galaxy S9 have a so-called Sim Card and SD Card sled. This is integrated into the housing so that it is flush.
Once the sled has been "sunk" into the housing, it has to be reopened when selling the smartphone or changing Sim Cards. Here it can come however then partly already once to problems.
After such a long time, the Sim Card sled usually sits very firmly in the Sim Card slot. So what to do if the Sim Card slot is not available in the Samsung Galaxy S9 housing?
Tip 1: Put your smartphone in the fridge for 10 minutes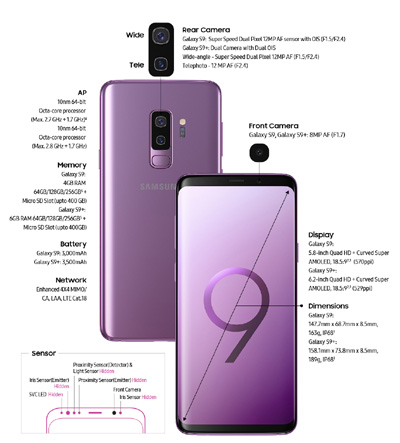 The reason for a stuck sled is often the rubber seals that ensure the waterproofness of the device. When heated, they can be "sticky". Put the Samsung Galaxy S9 briefly in the fridge and wait about 10 minutes.
Then try to remove the Sim card slot again.
Tip 2: Use paper clip instead of Sim Tool
The Sim Tool, which is included with the Samsung Galaxy S9, is badly suited to exert more pressure.
That's why you should try a paper clip. This is often more stable and you can exert more pressure on the Sim sled.
Tip 3: Take care to use the correct "hole"
The Sim card slot is easily recognizable when looking closely. Please don't confuse it with the microphone!
We hope that these tips have helped you to remove the Sim Card sled from the slot of the Samsung Galaxy S9.