On the Samsung Galaxy S9, various apps are set by default to open certain file formats or perform certain functions. For example, images and videos are opened by default with the gallery app of Samsung Galaxy S9.
But if you prefer to use the Google Photo App and want it to open pictures, photos and videos by default, then you have to set this extra. You can find out exactly how this works here: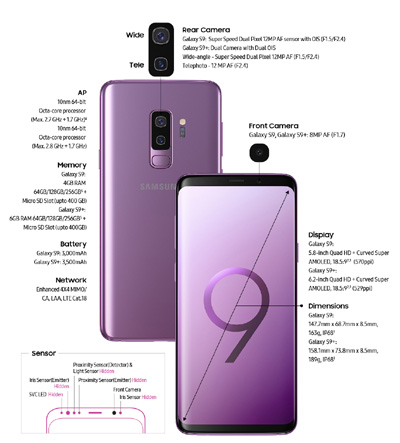 1. Open the App menu on the Samsung Galaxy S9, then select Settings
2. Tap on the three-point symbol in the upper right corner and select "Standard Apps".
3. Continue to "Set as default" - This will list all apps that are set as default for a file type or action on the S9 or S9 Plus.
4. Look here for the app that is currently addressed for the file type, i.e. the "Gallery" App
5. In the next submenu, press "Delete defaults"
6. Then open the file type, i.e. a photo or a video, and you will now be offered a query "Set as default" or "Open With", with which app it should now be opened.
7. Select Google Photos here. Ready!
You have just successfully changed the default app "Gallery", which was opened for photos and videos, to "Google Photos". So from now on, the Google Photos app on the Samsung Galaxy S9 will always open when a photo or video is to be displayed.