Many users have a multifunction printer from Epson, HP, Brother, Lexmark etc. with W-Lan connection in their study at home. Of course it is now possible to print documents, photos etc. directly with the Samsung Galaxy S9 on such a printer.
But for this you usually have to install an appropriate printer driver on the Samsung Galaxy S9 or use one of the previously available plugins.
To help you set up your Samsung Galaxy S9 to print on the W-Lan printer, we have written the following instructions that will guide you through the setup process:
Install printer driver on Samsung Galaxy S9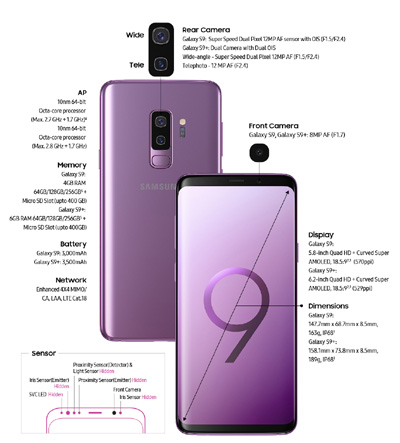 Navigate to the following menu on your Samsung Galaxy S9: App menu --> Settings --> Connections --> Other connection settings
The following plugins are already installed ex works:
If you need another printer driver, please press "Add services". You will then be redirected to the Google Play Store, where you can find almost all printer drivers. Simply search for your device using the magnifying glass icon.
After you have installed the appropriate driver, it appears in the menu above. Select the printer driver to make further settings or set up the printer.
Print via W-Lan with the Samsung Galaxy S9
Simply open a document or a photo, etc. to do so. Depending on the app used to open the format, the following description may differ slightly.
1. Press the "Share" or "Send" button (important! don't press Print, but it sounds funny)
2. Scroll through the list of apps and select your printer driver. For Epson, this would be "Epson iPrint"
3. For example, and then follow the instructions of the corresponding printer program. Ready!
You now know how to add a printer driver to the Samsung Galaxy S9 and then print from it.