An important feature of smartphones today is whether the device is waterproof and protected against contamination by dust etc. The Samsung Galaxy S9 or the S9 Plus may also meet this challenge. We have the correct answer to the question for you here.
The Samsung Galaxy S9 is IP68 certified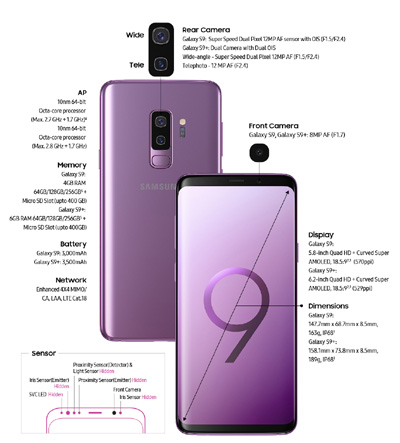 Yes, the Samsung Galaxy S9 is waterproof and meets the IP68 standard.
So what exactly does that mean? This means that the Samsung Galaxy S9 is protected against dust and fresh water up to a depth of 1.5 meters and a maximum residence time of up to 60 minutes.
So you are well prepared if your smartphone should fall into the water. Also the use outside in rain is of course no problem.
However, you should not dive or take underwater photos with the Samsung Galaxy S9. Use in salt water or in the pool should also be avoided.
Especially if you jump into the water with your smartphone, for example, the water pressure can already become too high and liquid can penetrate into the housing.
If this happens, it is usually electrical damage and that would be a pity. We wish you a lot of fun with your smartphone.