The Huawei Mate 20 Pro has a status LED as hardware installed, which shows you by flashing light in different colors that a new unread notification has arrived.
However, it may happen that the notification LED of your Huawei Mate 20 Pro stops flashing overnight and no longer displays any messages.
This can now have different causes and therefore we want to support you with this contribution to solve the problem.
Because usually the LED is not defective, but the cause lies in a setting in Android: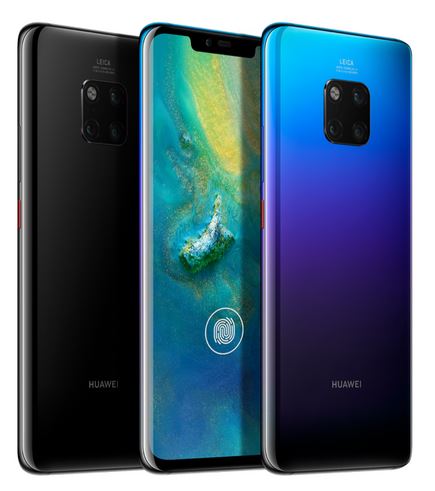 Restart the Huawei Mate 20 Pro
Many problems, including the LED that no longer blinks, are due to the fact that the phone has not been restarted for an extended period of time.
To rule out this case, you should now restart the Huawei Mate 20 Pro once.
Is the notification light activated in the settings?
Furthermore you should of course check if the notification LED is activated in the Android settings. This may have been inadvertently deactivated.
To check, please open:
Settings --> Apps & Notifications --> Notification & Status bar
Here the controller must be activated for "Notification light".
Disable energy saving modes
Unfortunately, when the Huawei Mate 20 Pro's power saving mode is active, the status LED is automatically turned off.
Therefore, deactivate the power saving mode on the Huawei Mate 20 Pro to make the notification LED light up again.
Open the settings and select "Battery". Then deactivate the controller at "Power saving" and "Ultra Power Saving". Ready!
Perform Wipe Cache partition
A wipe cache partition removes old temporary system files that may cause the status LED to fail.
Since the Wipe Cache partition is not so easy to perform, we have written the corresponding instructions for you here:
We hope that you were able to solve the problem with the no longer flashing status LED on the mate 20 Pro with one of the solutions mentioned above.