When you shoot photos and videos with the Huawei P20 Pro camera app, the app may suddenly be very slow, the image may stop, and delays of several seconds may occur.
This is especially annoying if you want to take photos or videos with the Huawei P20 Pro in quick succession.
But what can you do in such a situation if the camera is slow and reacts badly? In the following we have summarized a few tips for you, which can solve the problem.
Troubleshoot problems with the camera app of the Huawei P20 Pro - Tips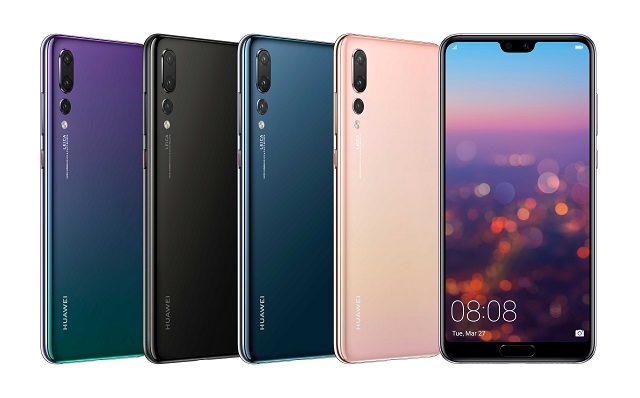 Tip 1: Perform a restart
Very often it helps to restart the Huawei P20 Pro. This restarts processes and services that may have previously caused the camera app to malfunction.
Tip 2: Lots of photos and videos in the camera folder
If there are a lot of photos and videos inside the camera folder, the camera app may need a few seconds or more to store new photos and videos.
Mostly the problems start with about 3000 photos. The more images there are in the camera folder, the more problems you have with the camera app.
Tip 3: Reset Camera App
Reset the camera app to eliminate errors. The app data and the cache are deleted, which often results in the camera app running better afterwards.
Please keep in mind that settings such as IOS settings in Pro mode will be lost. The camera app can be reset as follows:
From the Home screen, open Settings, then navigate to Apps & Notifications. From here it goes on:
Scroll through the list of apps until "Camera" is displayed. Select the entry. Now tap on "Save" and then select the following buttons one after the other:
Then restart the phone.
Tip 4: Install the latest firmware
It is important that the current firmware is installed on the Huawei P20 Pro. Check this by manually searching for a new firmware.
Open to it:
Settings --> System --> System update
Tip 5: Wipe Cache Partition
One option to consider last is the Wipe Cache partition on the Huawei P20 Pro. This can be used as follows:
We hope that one of these tips has helped you repair the slow-reacting camera app of the Huawei P20 Pro so that photos can be taken quickly again.