The Huawei P20 Pro has many integrated sensors that record different measurement data. Gyroscope sensor, accelerometer, light sensor are just some of the built-in components within the Huawei P20 Pro.
If you now want to evaluate individual data of the sensors or check whether the sensor works at all, then you have no possibility to do so in Android and the EMUI.
This means that you must use the following procedure to read the sensor data of the Huawei P20 Pro in real time:
Read out sensor data in real time - Instructions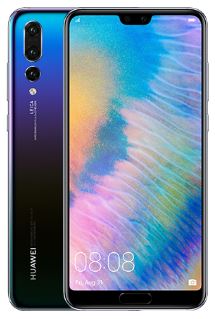 1. First download the following app from the Google Play Store:
2. If you have installed the app, you can now start to read out your sensor data. Open "Sensors Multitool".
3. Tap on the symbol with the three bars in the upper left corner - you will see a list of hardware components.
Read sensor data Huawei P20 Pro
Select a section to have the sensor data read out from it in real time.
This allows you to check on the Huawei P20 Pro whether a sensor is working correctly or not and whether the sensor data it returns is correct.
You now know how to read sensor data in real time on the Huawei P20 Pro.