The Samsung Galaxy S9 will alert you by vibrating a call or incoming notification. The vibration also gives you haptic feedback when entering data via the keyboard or soft key buttons.
Now it is possible that the vibration of your Samsung Galaxy S9 no longer works or the smartphone no longer vibrates.
The reason for this is mostly to be found in the settings of Android. We therefore recommend that you check the following options here:
Check vibration settings on the Samsung Galaxy S9
To do this, please open the settings and then "Sounds and Vibration". From here you can make the following settings:
Vibration intensity
First open the field "Vibration intensity" - Make sure that all controllers are set to "active", preferably to 100%. So you have the full vibration strength.
Switch on vibration feedback
In the Sounds & Vibration menu, scroll down to Vibrate Feedback - Enable this option to have the Samsung Galaxy S9 vibrate when you use buttons on your phone.
Switch on keyboard vibration
Finally scroll down to "Keyboard vibration" - Enable this option to have the Samsung Galaxy S9 vibrate when typing on the Samsung keyboard.
If you have checked and activated these options, your Samsung Galaxy S8 should vibrate again as usual for calls and messages and you should also feel a feedback via vibration when navigating in the menu.
Open test menu - Check vibration motor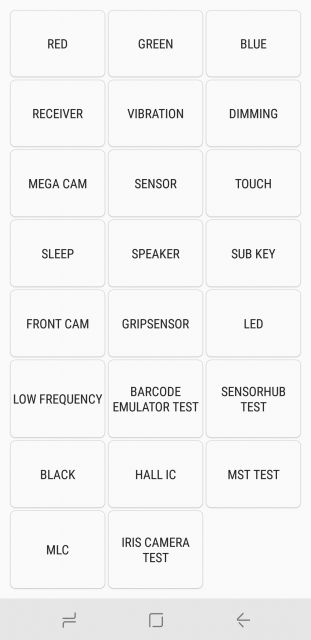 If this did not help, there may be a defect with the vibration motor. Therefore, check via the service menu whether the vibration motor of your Samsung Galaxy S9 is working.
The Test menu can be opened as follows:
We hope that now the vibration on your Samsung Galaxy S9 triggers as desired.