The status LED of the Samsung Galaxy S9, which is integrated next to the camera, displays various statuses and notifications to the user. For example, the LED constantly lights red when charging or flashes green, blue or white when new food such as WhatsApp or e-mail arrives.
But what if the LED stops flashing overnight?
The possible causes for this are rarely a defect in the hardware, but mostly have to do with the software of the smartphone.
In the following we want to show which options and settings you should check on the Samsung Galaxy S9 in Android when the notification LED no longer flashes on new unread notifications.
1st System Restart of the Samsung Galaxy S9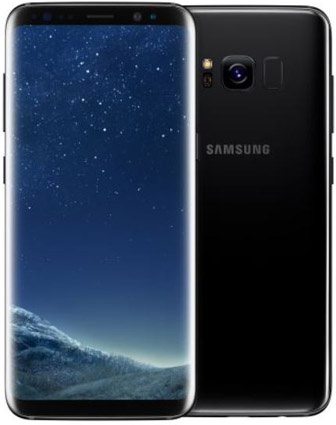 The LED that is no longer flashing may partly be caused by the fact that the mobile phone has not been restarted for a longer period of time.
To avoid this case with your Samsung Galaxy S9, you should now restart the Samsung Galaxy S9 once.
2. Is the LED display activated in the Android settings?
Next, you should of course check whether the notification LED is activated in the system settings. This function may have been inadvertently or automatically deactivated after a firmware update.
To do this, navigate from the smartphone's home screen to the App menu and then to Settings.
Continue to "Display". Scroll down until you see "LED Display". Activates the controller here to activate the LED display if it is deactivated.
3. Disable energy saving modes
If the Samsung Galaxy S9's Power Saving Mode or Ultra Power Saving Mode is active, the Notification LED is automatically deactivated.
For this reason, you must now switch off the power-saving mode on the Samsung Galaxy S9 in order to make the notification LED flash again. Drag the notification bar with two fingers from above into the display and then deactivate the corresponding toggles.
4. Wipe cache partition - remove old temporary system files
A wipe cache partition removes old temporary system files that may cause the status LED to fail.
But the Wipe Cache partition is not so easy to do and therefore we have written a separate manual for you here:
We hope that you could solve the problem with the no longer flashing status LED on the Samsung Galaxy S9 with one of the mentioned solutions.